Disolvatol's Lab Grade Chanca Piedra
BACK IN STOCK! 🎉. We thank you
for your patience during this period of overwhelming
demand for Disolvatol.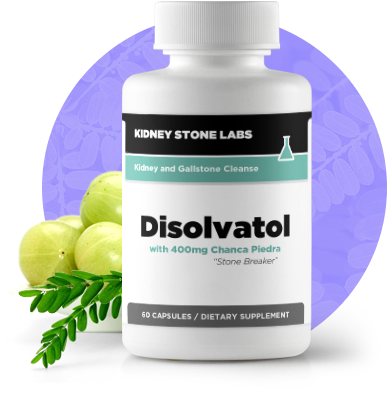 🌟🌟🌟🌟🌟 "This is the stuff. I had a total of 31 kidney stones... I passed that last stone... Well worth every penny. "
Margaret - 🛡 Verified Buyer
Disolvatol
$59.00 — or subscribe and get 16% off
Availability: In Stock
Description
Lab grade chanca piedra for kidney stone treatment and prevention. Made in USA in a FDA approved facility.
This stuff works!
As an X-ray tech for over 20 years I have filmed a gazillion kidney stone patients but never had them myself until one day...I passed 31 stones total but the last one (a huge stone at 6mm) sat stuck half way down my ureter causing severe pain and nausea for one week despite the medicines the ER doctor prescribed to get the stones to pass. I found this awesome product on-line and decided to give it a try. I took the pills at 4:30 PM and by 9 AM the next day I had finally passed the last stone! I continued to take a maintenance dose for the following week just to make sure all the stones were gone. No issues since. I love this stuff! It works and now I'm spreading the word to anyone who has ever had stones to help them pass them quickly! I've seen far too many people in immense pain in the hospital and unfortunately the medical society frowns on natural intervention. If you have stones...try it...save yourself the pain and frustration. This stuff works!
Works Great
My husband has 1 kidney with off and on pain in his kidney at 45. After developing gout a couple months ago we found disolvatol. His gout is gone and under control as is his pain in his kidney. He is very thankful for it. He takes 2 a day.
Brand New
Too new to say if it works, definitely makes you pee over night - but I feel ok after kidney stone removal surgery
It seems to work
I have a history of kidney stones, with still some left in my right kidney. Medicine I was taking was harsh on the kidney's and I would occasionally have pain. I found this and it seemed to help. Now I take it nightly and rarely feel any pain.
Dr. Advice
My doctor told me that calcium stones cannot be dissolved. Maybe uric acid stones.
Thank God for this stuff
I had been having trouble passing a stone for a couple months, so I finally broke down and tried this stuff. My 5mm kidney stone finally passed.
This does give me some very vivid (creap af) dreams if I take it at night, they went away when I started taking it in the morning.
Suffering from gout
To all gout patients reading this review: Don't give up! I have tried many home remedies (apple cider vinegar, cherries, baking soda, other pills that contain everything good for lowering uric acid) BUT, none worked for me my condition got worse as time went by. My go-to for flare up, Colchicine was not as effective as my body seemed to build tolerance.
Beginning of this year, I was searching for more natural ways to control gout. I was getting an attack at least every 2 weeks it was also affecting other joints besides foot, like ankles, wrists and knee. Not multiple joints at one time but different joint every time.
I took 2 pills in the morning and 2 pills before sleep. Total 2 bottles a month for the past 3 months and it worked for me. I havent taken a single colchicine since the start of disolvatol. I am going into my 4th month I am hoping my uric acid level will be down on my next check up. I will post updated review with the results.
If you are suffering from gout and you believe that it is getting worse, I highly recommend giving Disolvatol a shot. I felt the difference few days later and I did not stop taking them since. I plan to lower the intake to 2 pills a day after 6 months.
Greatest Product Ever
My wife had been suffering with Kidney Stones for 15 years every 6 months she would have surgery to blast them (not fun) about 3 years ago she had an MRI they found several large stones the smallest was 8mm. I went on line and found Disolvatol lets give it a try what can it hurt. Before the surgery almost 2 weeks later had another MRI the Technician could not believe it no more stones all the stones were gone. Have been taking it ever sense and NO MORE STONES.
Not All Supplements
Are Created Equal
There's a huge difference between products that can deliver and those that don't. Some even put your safety at risk.
If you look at nearly any supplement designed to support healthy kidney activity, you'll likely see one commonality: many contain the herb Chanca Piedra. Chanca Piedra can be amazingly powerful for supporting kidney health, but there's one major problem: many companies don't use lab grade Chanca Piedra. In other words, if you buy a Chanca Piedra product and aren't sure of its source, it's likely that it's not as potent as it could be - because it isn't necessarily lab grade.
Worse yet, if you choose to use one of the cheaper products out there, you run the risk of ingesting toxic chemicals that could ultimately do you more harm than good.
We've solved
both of these issues
Disolvatol is 99.8% purity grade Chanca Piedra and it's free from toxic chemicals, making it an all-natural, safe, and effective herbal supplement designed to support your kidney health - now and in the future.
WITHOUT GETTING TOO SCIENTIFIC, LET'S LOOK AT
Why Lab Grade of Chanca Piedra
is so Important
Imagine that every day for lunch, you ate a fast food burger, fries, and a shake. While that may sound good, how do you think you and your body would feel? Probably tired and ready for a nap, right? Eventually, this would likely lead to a life of obesity, health issues, and many aches and pains.
But what happens if you were to replace that daily lunch with a nutritious, organic leafy green salad with grilled chicken, tomatoes, cucumbers, and an olive oil and vinegar dressing on top? How would you feel then? You'd likely have a ton of energy and feel a lot better!
The reason for the difference is simple: in the first scenario, you're taking in a lot of things your body doesn't need, namely highly processed ingredients and extra calories, while being pretty void of nutrition. However, in the second example, you're giving your body the nutrients it needs to live a life of greater health.

This is why lab grade matters
with Chanca Piedra
Not only does higher grade mean that you have access to higher quality herbs - herbs that do what they're meant to do - but it does so without exposing you to ingredients that could make you feel worse. As a result, your body responds with improved kidney health, naturally.
When you give your body the purest nutrients and herbs, it responds in a more positive manner that means a life of improved kidney health.
Disolvatol can help to provide
Many benefits when it comes
to greater kidney health
Many studies have been conducted on the herb Chanca Piedra, a number of which have found that it effectively administers numerous health benefits.
For instance, a study conducted by researchers from the Nephrology Division of a Brazilian university found that Phyllanthus niruri-another name for the Chanca Piedra herb-helps prevent kidney-related issues.
Additionally, in the report titled "Herbal Secrets of the Rainforest," it's revealed that Dr. Wolfram Wiemann of Nuremberg, Germany
saw an extremely high success rate in subjects who took high-grade Chanca Piedra,
with 94% achieving higher levels of kidney health..
Higher Quality Chanca Piedra
With herbs like Chanca Piedra, it's not so much about the amount of the herb, it's the quality. That's why Disolvatol uses only 99.8% lab grade Chanca Piedra.
It's also why we only source the Chanca Piedra used in Disolvatol in the U.S. We also test it in the U.S., so you can be sure you're getting the highest purity grade Chanca Piedra in every bottle.
Disolvatol's ironclad guarantee
You're skeptical. We get it. We would be too.
That's why if you're not completely satisfied with the results of Disolvatol, we'll gladly refund your money. That's how much we believe in our product and its ability to help support your overall kidney health.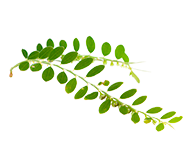 99.8% Purity Grade Chanca Piedra
Purity grade matters. The lower the grade, the lower the effectiveness. That's why Disolvatol is proud to be the only all-natural herbal solution that uses only 99.8% purity grade Chanca Piedra. Why this amount? It's simple: 99.8% purity grade is shown to effectively support your kidney health.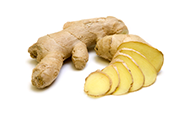 Ginger root is often used to help support the digestive system.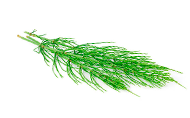 Horsetail is often used to strengthen the respiratory system, protect bone health, and even provide greater health to our teeth and hair. It does a little bit of everything.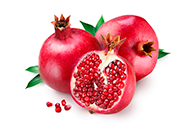 Not only is this fruit tasty, but it also provides quite a few health benefits, which include better protection from the sun, elimination of free radicals, and enhanced blood circulation.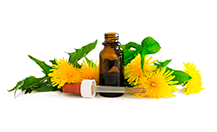 Though many people consider dandelions to be eyesores, their roots actually help with muscle aches and joint pain.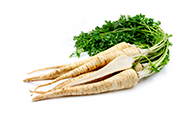 The root of parsley has been credited with a variety of health benefits that support overall body health.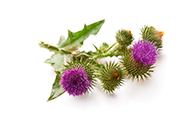 Not really milk at all, this flowering herb can be found in Mediterranean countries and is often used to help support healthy bodily function.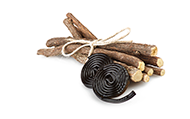 Licorice root has been credited with supporting the digestive system and overall body health.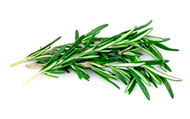 The herb rosemary isn't just a tasty addition to your latest recipe, because it can also be used to support your healthy bodily function!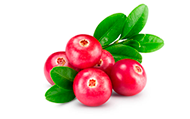 More than just a tart snack, cranberry provides support for the overall health of the digestive and urinary systems.
Why choose Disolvatol over all
of the other kidney stone preventatives & treatments?
Disolvatol is created by Kidney Stone Labs, the leaders in kidney stone, gallstone, and gout research. We take kidney health and treatment seriously and use only the highest quality grade of Chanca Piedra possible. Plus, check out our ingredient list and you'll also see that we use only all-natural, clean ingredients in our products. There's also the fact that Disolvatol is American-made and third-party tested in a Certified Good Manufacturing Practice facility and every production run is tested by a third party independent lab for safety and efficacy.
Quality matters
Disolvatol harnesses the powerful ancient properties of laboratory grade Chanca Piedra to support your body's natural levels of overall kidney health.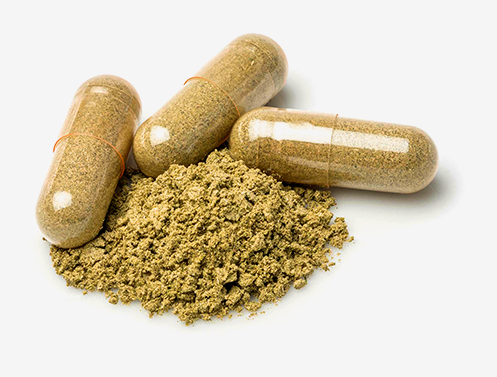 Here's what people are saying
about our products!*
"My doctor didn't think it would work but I went from having 6 stones in a CT scan to NO stones in the last one. A few were passed and the rest just melted."
Sara M., Brooklyn, NY
"I did 2 weeks of Flomax and the stone didn't pass. Then I took my first Disolvatol in the morning and passed the stone later that same afternoon. Now after 3 months my CT scan shows ZERO stones."
Michael L., Oxnard, CA
"After years of agony and 8, yes 8 surgeries my nutritionist instructed me to take high quality, organic Chanca Piedra. 19 months later I haven't had one kidney stone. Not even a hint of pain."
Dan L., Birmingham, AL
"I've had a long history of kidney stones including 3 surgeries. I started taking Disolvatol last May and within 2 weeks I passed several stones. Now I feel wonderful and have had no issue… ZERO. Amazing."
Jim A., Martinsville, VA
"I had a 2cm stone and I was scheduled for surgery. I figured it wouldn't hurt to give this a try while I waited. 6 weeks after starting the pills I had an ultrasound and the stone was gone."
Adam N., Henryetta, OK
Frequently Asked Questions
What exactly does Disolvatol do?
Disolvatol helps give your body exactly what it needs to cleanse excess build up and toxins. After cleansing the body the substance increases clearance so impurities can be safely passed. Disolvatol is NOT a drug! It is an all-natural dietary supplement which combines the highest concentration and purest form of Chanca Piedra into a natural relieving process.
Are there any negative side effects?
There have been no substantive reports of any side effects from users of Disolvatol.
Is Disolvatol natural?
Yes. Disolvatol is a natural herb used for over 1,000 years.
I need help with gout pain. Why are you called Kidney Stone Labs?
We started our company focusing exclusively on selling high quality products for those suffering with kidney stones that keep coming back. As the company grew we began to notice a growing number of customers who were buying Disolvatol month after month for gout relief. We're thinking of rebranding in the near future but the current product is perfectly suited for gout as well as kidney stones and gallstones as the main ingredient is lab grade chanca piedra.
Refund Policy
Our #1 policy is customer satisfaction
If you are unsatisfied with our product for any reason, return it within 45 days of receiving it and we'll provide you with a full refund. It's that easy!
Sincerely, CEO Tony Spencer